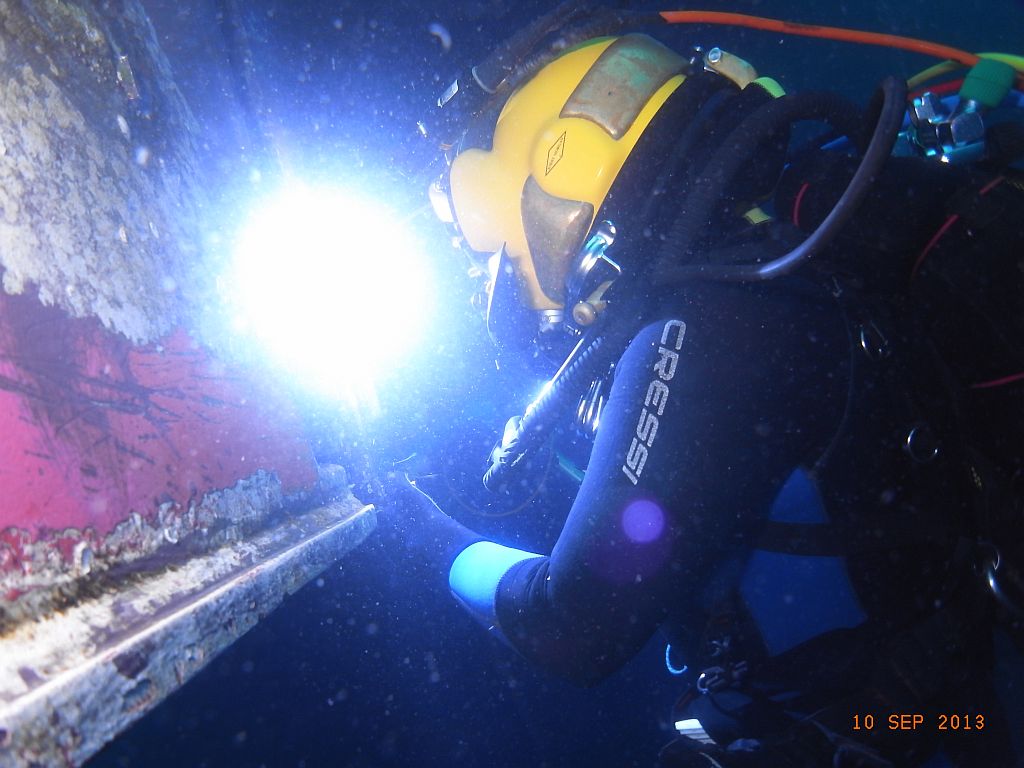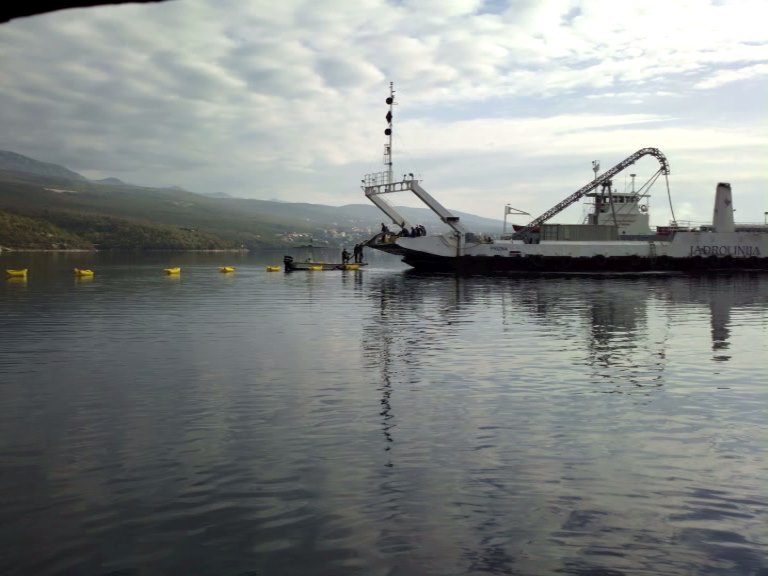 Here you can check our major services and work that we provide. Various underwater surveys, repair, maintenance and civil engineering in shipping, oil, power, sewage industry.
AQUA SUB provides high quality underwater services & works such as, but not limited to:
UNDERWATER SURVEYS 
In-water Surveys of ships and underwater constructions 

– CCTV, video, photo, visual, ROV, dron inspections approved by world major classification societies ABS, BV, CRS, DNV-GL, LR, NKK, RINA, RMRS.
UWILD – Underwater Inspection in Lieu of Drydocking of oil/gas platforms
Underwater inspections of power cables, sewage systems, hydropower stations, pipelines, suction basins, berths, dams, mooring systems, underwater infrastructures, technical waters etc.
Non Destructive Testing (NDT)
Ultrasonic wall thickness measurement (UT)
Magnetic Particle Inspection (MPI)
Penetrant Testing (PT)
Recording of seabed
Hydro-archeological works & inspections
UNDERWATER REPAIR & MAINTENANCE
Hull repairs – welding double plates, repair of leakage
Cutting and replacement of rope guard
Cutting & grinding propeller blades
Cutting parts of bilge keel
Drilling holes to stop crack prolongation
Propeller polishing to Rubert grade «A»
Measuring shaft clearance on propeller and rudder
Cleaning of suction grids and sea chest wells
Installation of blanks on sea chest
Installation of plugs on hull openings
Anodes replacement
Inspection of paint condition
Dry docking assistance
Lifting of stranded vessels
Assistance with junction of vessels
Preparing slipways
Repair, prolongation, installation, dismantling sliding ways
Cutting needless parts on ships after launching
Construction of position for placing rigs alongside
Work on underwater infrastructure, technical waters,
power cables, mooring systems etc.
Repair of Spud Cans
Sand-blasting on platform Spud Cans
Repair on pipelines
Maintenance of mooring safety-eco system in oil refinery
UNDERWATER CIVIL ENGINEERING
Construction and refurbishment work on:
Seafronts
Berths
Coastal protection of sewage systems
Coastal protection of power and optical cables
OIL INDUSTRY
UWILD of platforms at shipyards and offshore
NDT inspections on platform structures – MPI & UT
Visual, video, photo & ROV inspections
Sand-blasting of Spud Cans
Grinding welds
Welding zinc anodes
Replacement, modification and elevation of boat landings
Laying, maintenance and repair of pipelines
Maintenance of marine safety-eco systems
Inspection, recording, examination and cleaning of cooling systems suction pipelines and intake basins overhaul on sea pump facility
POWER SUPPLY INDUSTRY
Visual, video, photo, ROV inspections of:
Power & optical cables
Coastal protections
Hydro-mechanic equipment
Suction pipes of cooling systems
Hydro-power systems and dams
Laying, maintenance, correction & repair of power and optical cables
Searching and repair of leakage
Construction & repair of coastal protection
Repair on hydro power station systems and dams
Recording thickness of mud sediment in accumulation lakes
Construction of substructure foundations and slotting for table fastener
Repair of underwater part of grounding system
Repair of intake system of cooling pipeline
Underwater grinding of concrete bases in flume of hydropower station
Installation of guidelines for gates
Welding stoppers on gate in draft tube
UNDERWATER SEWAGE SYSTEMS
Inspection of sewage systems – visual, photo, video, ROV
Repair of sewage systems
Cleaning sewage systems
Construction of coastal protections
Laying sewage systems pipelines